Affiliate marketing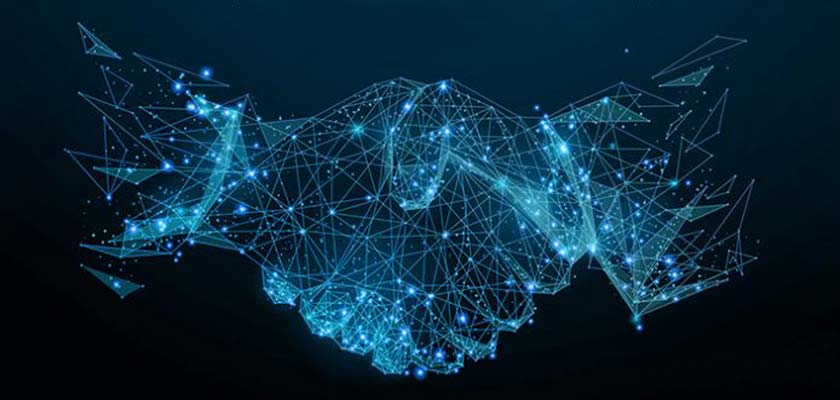 Affiliate marketing is one of the most successful and widely used examples of the Internet in the field of modern intermediary sales and marketing. This system has quickly become one of the most popular new internet money making tactics. According to credible international reports, the revenue from affiliate marketing in the United States in 2017 was more than five billion dollars and by 2022 will probably reach eight billion dollars. As a successful example, Amazon was the first website to multiply its sales by implementing an affiliate marketing system in 1996.
Although affiliate marketing or international sales cooperation has a history of more than two decades, but it has been widespread in Iran for several years, so there are still excellent opportunities in this field in front of production and sales activists.
How does affiliate marketing work?
In simple terms, affiliate marketing is a way in which a person who owns a website, Instagram page, Telegram channel, Twitter or any other popular online media can select a product and advertise it in their media. Through these ads, attracting the audience and transferring them to the target website, this person receives a percentage as a commission from the product owner in return for the desired return of the company, which is often the sale of goods.
The important point in this method is that:
It is best that the product or service that the publisher, or the person with the most popular media, promotes and promotes in their media, be in line with the scope of their media activity. Because it induces a sense of trust in the user that you have introduced and advertised based on your experience and knowledge of the subject. Finally, you increase the chances of finding the target user.
The main pillars of affiliate marketing or sales cooperation
As mentioned, this marketing approach is directly related to the amount of advertising (usually sales) and includes four main pillars, which are:
1. Sellers or product owners: A seller (Merchant) who intends to sell his goods or services through affiliate media.
2. Media Owners or Publishers: A publisher or affiliate is a media outlet that often has a significant audience. The publisher earns money by placing links to the seller's website or banner ads in his media and attracting customers.
3- Affiliate Networks: Networks that accurately manage the affiliate marketing process. Owners of products and publishers can work in this field by joining these networks.
4 – Users or customers: Customer Customer (Customer) A person who follows the affiliate, clicks on the links of the sellers of the product and makes the purchase or action desired by the sellers (purchase, filling out the information form, participating in the survey, etc.).
Publisher Commission Payment Methods in Affiliate Marketing
Pay per sale
In the cost-per-sale (CPS) model, the publisher (affiliate) receives a commission for each purchase it makes for product owners. This model is the most common type of commission in affiliate marketing because almost all the risk is taken by the publisher.
Pay for attracting a potential customer
Depending on the program, publishers earn money when they direct a potential customer (interested customer) to the product owner's site; And that customer registers on the website or fills out a form that is likely to lead to an actual customer for the product owner in the future. In this method, the publisher receives a commission for each person who enters the website through the affiliate link and registers his information. For example, car sales websites, where the customer may not make a purchase for the first time and only visit the site, can fall into this category.
Payment based on ad display
In the pay-per-click (CPM: Cost Per Mile / CPT: Cost Per Thousand) payment model, publishers receive a commission for the number of times advertisers display their product on their website, whether the user clicks on the ads or not. Websites that have good traffic can make good money this way.
Pay per click
In the cost-per-click (CPC: Cost Per Click / PPC: Pay Per Click) model, the publisher receives a commission for all the clicks it generates, regardless of whether it leads to a purchase (this model, of course). It is very rare unless the owner of the product is in the product introduction stage and his goal is to increase traffic and customer familiarity).
Payment per transaction
In the cost-per-action (CPA) model, the publisher receives a commission based on the number of users logged in through a link published in their media.
Types of affiliate marketing or sales collaboration systems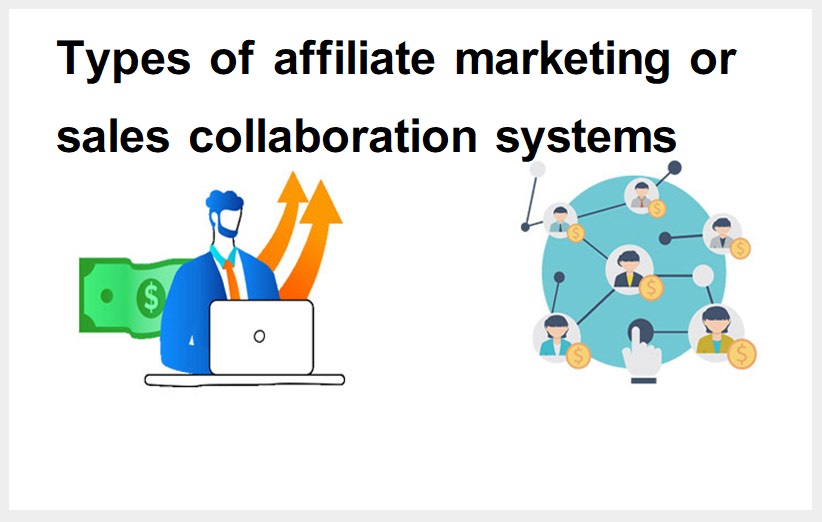 1. Affiliate Marketing Network
Affiliate network is a platform for managing the affiliate marketing or sales collaboration process. Sellers have to pay a monthly or annual fee to join the network, in return for which they will be provided with an online admin panel and user interface to manage their affiliate program. Membership is free for publishers (marketers), and they will have their own panel to choose the right products or services based on their field of activity and the number of media users and work with vendors.
2. Affiliate Marketing Software
Affiliate Software is a user interface for managing a sales collaboration system. This software is available in two forms:
1- Installation in vendor server (self hosted)
2- In the form of cloud use (cloud base)
Sellers (product owners) can use it by buying or renting software licenses from affiliate companies such as Affiliate.
Advantages of using affiliate software over affiliate network
In affiliate software, each vendor can have its own affiliate system, which is personalized by the affiliate provider according to its work strategy and needs. For example, Digikala, a well-known company in the field of online sales, has used these proprietary software.
The benefits of affiliate marketing or sales collaboration
It can be said that affiliate marketing or sales cooperation due to many positive points and in line with modern life, has taken the first place as the most successful and profitable marketing and sales method in the world, and is considered by many product owners, publishers and customers. Is located. Some of these positive points are:
Due to today's competitive market, affiliate marketing allows your goods and services to be seen in a wider space, which can lead to more customer attraction and ultimately higher sales. In addition, your product can be placed next to popular products from different brands, which can be a good advertisement for your product.
Affiliate marketing is a good opportunity to sell products without the need to produce or store products.
Owners of brands and small businesses can also advertise and increase their sales with any budget.
Accurate statistics and information that affiliate marketing provides to business owners can be very useful to understand the market, customers and their demands and help them produce more appropriate and customer-friendly products.
Affiliate marketing can be a simple way for publishers to easily monetize their media and not have to worry about calculating their money with platforms like Affiliate.
Customers do not need to be physically present, spend extra time and money on commuting, and can easily get the product they want.
Disadvantages of affiliate marketing or sales collaboration
With all the pros and cons that we have listed for affiliate marketing or sales collaboration, there are a few downsides, but choosing a reputable affiliate marketing platform like Affiliate can address these issues. for example:
Publishers may use inappropriate advertising to increase their sales and commission, or exaggerate and give false information to the user, which in the long run will lead to user dissatisfaction and loss of business owners.
Companies may terminate their sales cooperation program without notifying publishers and refuse to pay commissions to publishers.
Affiliate marketing or sales collaboration tricks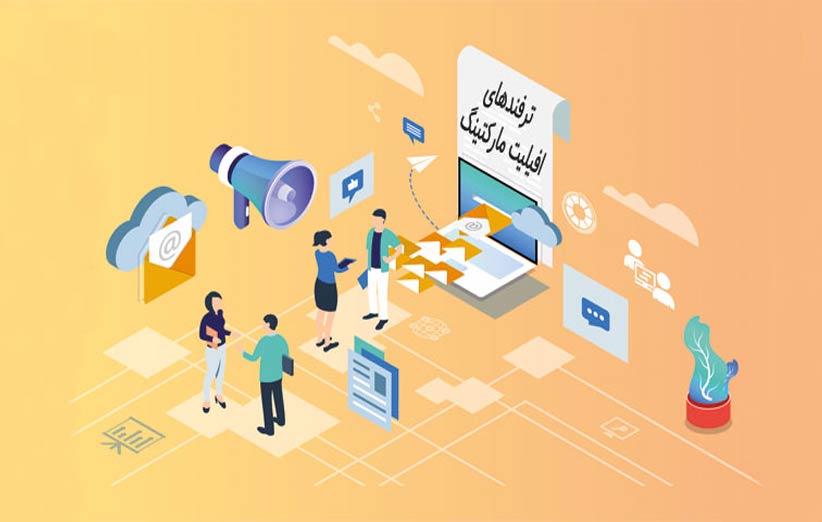 As we have said so far, affiliate marketing is one of the most important and largest sources of online income in the world. Affiliate marketing is based on attracting and interacting with the audience and is a subset of pragmatic marketing. This means that payment is made only in exchange for an action such as registration, purchase or other items. So in order to attract the maximum audience, we must consider the strategies and tips to achieve the desired result:
1. Recognize the audience
The first and most important point is to know the audience. Why the audience is following your media, what age group they are in, what kind of services they want from your media, and things like that that require psychological, social, etc. factors to be analyzed so that we can use it. Put more relevant and relevant ads in our media and finally get better feedback.
2. trustworthy
Today's audience Due to the large number of websites, different media and the competition that exists between them, the audience is mostly knowledgeable and intelligent who can easily recognize affiliate ads. So the best solution is to try to be trustworthy to our audience and not give the impression that we are promoting a particular product or service solely for financial gain; Because maintaining a loyal audience that frequently visits our website or media will be very necessary and useful for us in the long run.
3. Be useful
Affiliate marketing or sales affiliate advertising should be complementary to the content you produce. In fact, the content you produce should be functional, data-driven, and useful so that it can convey value and be interesting and engaging to your audience so that your ads are there as well. To be seen. For example, to sell a product, first provide a detailed personal review of the product in the form of a comprehensive post, and finally put a purchase link for it and advertise. Remember that advertising alone will not work without the right content.
4. Accuracy and honesty
Be careful in choosing the product or service that you intend to promote. Compare its performance, quality and price with similar examples and be honest with your audience.
5. Green content
Another influential factor is the production of green content (Evergreen Content), useful content for audiences that has no expiration date and can always refer to it and be useful to them. Definitely this content can have a loyal audience and along with such content the result of advertising can also be more effective.
A very key and important point
If the ads are relevant and relevant to your content, the chances of reaching the target user will increase.
Examples of successful affiliate sites in the world
Amazon
Amazon has one of the largest affiliate marketing programs in the world, with millions of products and programs allowing content creators, publishers and bloggers to monetize their traffic. If you have popular media, you can put Amazon affiliate links on your site by registering and then receiving instant approval. When someone buys from Amazon through one of your links, you will receive a commission, just as easily.
Jet
The jet was purchased by Walmart and added the ability to sell larger and more diverse products, better physical distribution centers and better transportation, making it one of the best online shopping experiences today. Jet accepts affiliates (publishers) of any kind and operates in all fields including electronics, furniture and home appliances, clothing and even automotive tools and accessories. The appeal of the jet is its prices, which allow customers to save more when buying.
Jet program commissions are on average 3% for all orders. Jet also has an incentive program to pay 20% commission to major publishers in specific areas.
Walmart
Another successful company is Walmart, which has taken advantage of affiliate marketing or sales collaboration. The company provides a weekly newsletter with ads, links, banners and product information to display on the publishers' site to attract an audience. The commission received for publishers currently on this site is a maximum of 4% per sale.
target
Target is a company that has been operating for more than a century. It opened its first store in 1902, and went online as Target.com in 1999, shortly after the Target Affiliate was created.
The Affiliate Target is comparable to Amazon in terms of scope and is one of the largest retailers in the United States (No. 2 after Walmart). With the recent decline in Amazon commissions, Target is paying more commissions than Amazon in most cases.
Affiliate marketing or sales collaboration tools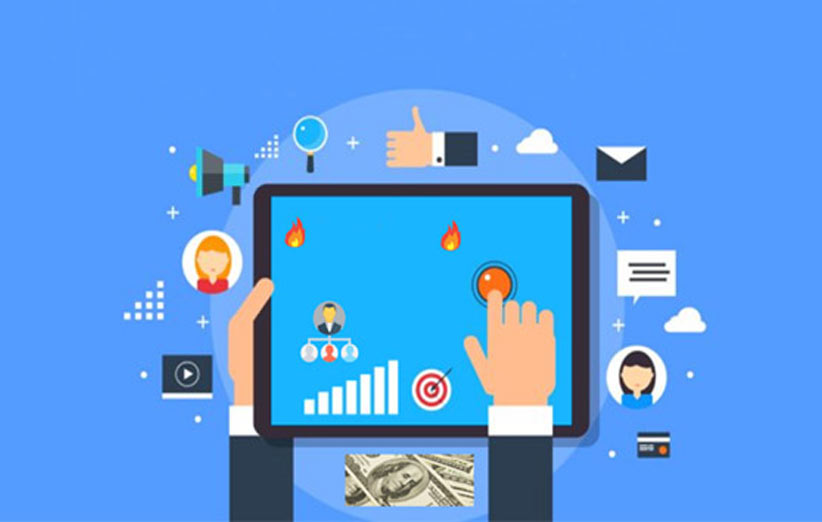 Different information and data can be easily analyzed with affiliate marketing or sales cooperation tools. Some of these tools are:
Indoleads
Is a premium affiliate marketing network that has an affiliate marketing network or affiliate in very large and quality sales around the world and can help you find new customers, accurate tracking, fraud prevention, transparent billing, revenue reporting, etc. Very slow. Payment is made only for a specific task. Brands such as eBay, Americanas, Malaysia Airlines, Lazada, Agoda, AliExpress use this tool to strengthen their sales collaboration system. You can also connect with major advertisers through this tool and earn lots of money from links, banners as well as their discount coupons.
Linktrust
This platform gives you access to payments, content, ad analysis and products, and the ability to customize the company's system can track a variety of ads through various channels. For further investigation, a free demo will be provided to you upon request from the manufacturer.
AffTrack
The best part about this software is that even small businesses can use it because of its affordable price.
HitPath
A multi-channel tracking platform with a very user-friendly and simple look that is also customizable. You can request a free demo through their site to learn more about it.
Everflow
Instant analytics This tool makes it much easier to track and manage affiliate marketing campaigns or sales collaboration, and allows you to protect yourself from click fraud, display, conversion rates, and after-sales activity. To get acquainted with how it works, a free 30-day trial version of this platform is readily available.
The last word
To achieve success and revenue in today's modern world, where technology and the Internet play a key role in all areas. Affiliate marketing or sales collaboration is a must for both large and small companies. Affiliate marketing can make even bigger changes in sales and marketing, so that in the future we may not have other physical stores as we do today.