Internet sales tips; How to sell our products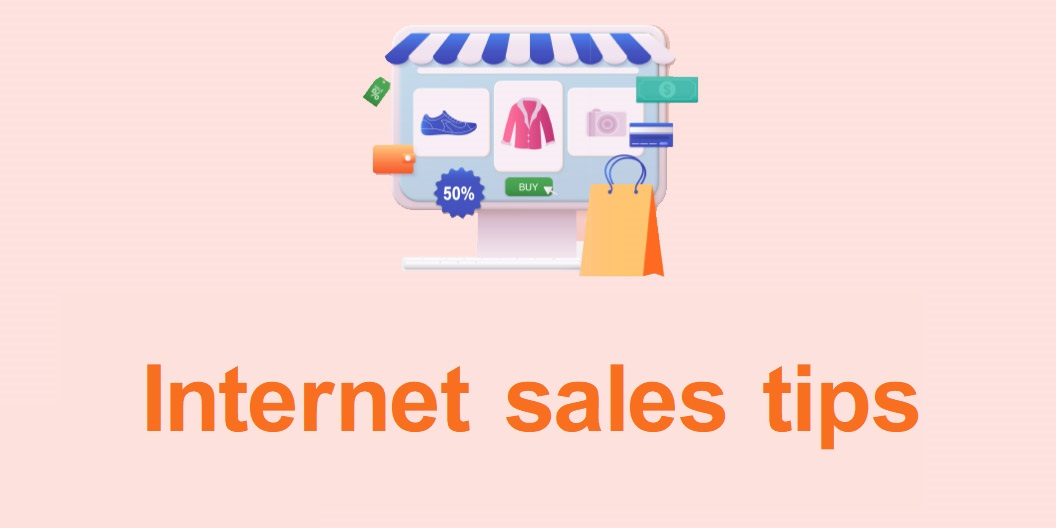 Earn money training
With the growth of technology and the expansion of the use of the Internet, buying and selling methods are no longer limited to just going to stores and buying in person. Most people prefer to shop online without having to spend time or go out. The winners will be those who can make the most of the online market, know how to sell the product on the Internet and the tips for selling the product online; But the problem is not so simple; The variety of methods of making money online and selling online is so high that it has become more and more difficult to compete in this field.
If you are also planning to enter this field and start your own business, take a look at online sales tips in this article. Definitely paying attention to the sales methods of big brands and online stores can have a great impact on clearing the way for novice sellers.
How to sell your products on the Internet?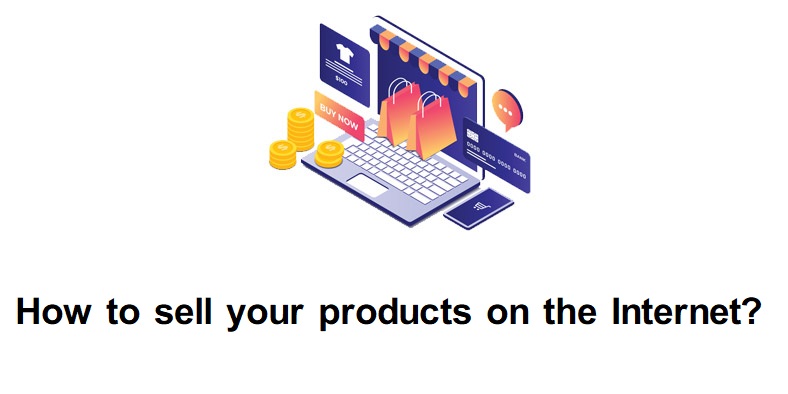 One of the most important "online sales tips" that you should pay attention to is that if you go through the necessary training before starting work and start working with a plan and goal, you can reach high incomes very quickly; But first you need to find a platform to sell your products on the internet.
There are many ways to sell a product on the Internet. Here are some of the most popular ways to sell products on the Internet. You can choose one of the following depending on the type of business and the cost you want to enter this market.
Product sales on social networks
With the spread of social networks such as Instagram and Telegram, many became interested in selling their products in this space. Social media is an easy way to enter the online sales market. According to Instagram statistics, every person who works on Instagram has followed at least one brand page or store; So launching an Instagram online store can be one of your first progress options.
Selling a product on Instagram is one of the most popular ways to monetize Instagram without capital. You can set up your Instagram store with just a mobile phone. Of course, do not forget that success on Instagram is not an easy task and you must have a lot of perseverance.
According to published statistics, 80% of companies that produce products that can be offered to customers, are active on Instagram. Of course, you should note that selling products through social networks such as Instagram and Telegram are not online. If you want to sell online by registering an instant order, you have to go to a store site.
One of the most important things about online sales right now is that you need to pay close attention to social media; Because these media are becoming more and more popular; So do not limit yourself to Instagram, Telegram and store sites and go to newer media as well. Try to avoid duplicate ideas and look for unimplemented internet business ideas in Iran so that you can increase the speed of your brand visibility.
The Internet has provided a platform for those who have products to sell to enter the field and expand their business. With Word to this space and according to online sales tips, the target market can be easily expanded to the city and the whole country.
Sell ​​the product by building an online store
The second way to sell a leading product on the Internet is to build an online store.
An online store is another convenient solution to enter the world of online product sales. Of course, to succeed in this method, you must pay attention to the online sales tips on the site. For example, the only way to be successful in your storefront is to take SEO seriously. If you do not have the technical knowledge in this regard, you should consider hiring someone to SEO your products and website.
To have an online store, you can use it through content management systems like WordPress. In addition to lower costs, WordPress requires less knowledge. The next solution is to buy a ready-made store site. You can start working through online store builder sites.
You can also buy a site with a predefined template, or spend a little more and order a site according to your needs. All you have to do is do a little research and talk to a web designer.
Product sales through intermediary sites
Another important point of online sales is the use of sales cooperation system.
Intermediary sites are another way to enter product sales on the Internet. In this way, you will be active by presenting your products on reputable and popular sites and you will no longer need to spend money on advertising. There are many popular sites that will sell you a panel for a monthly fee.
Of course, in this method, your products are not sold directly on the host site and generally play the role of intermediary; This means that the buyer either accesses the contact number and information of your store or is directed to your site. Diane Affiliate is currently one of the best examples of sales cooperation sites in Iran.
Sell ​​the product in the police market
Police markets are stores that sell a variety of products from different brands online. In this site model, you will be presented with a panel where you will be in direct contact with the customer. Police Market Stores allow you to place your products in front of all users of the site. The customer will place an order through the same site and the rest of the purchase process will be referred to you.
A big store like Digitala has been working with different stores and brands for several years and provides them with a dedicated sales panel. In this way, the police market helps to increase the sales of small stores and receive a sum of money from these stores as a profit.
Now that you are familiar with the methods of selling a product on the Internet, it is better to take a closer look at the tips for selling a product online and selling a product on the Internet. The cost of designing a site without considering the important points of selling products on the Internet will not only not have a positive effect, but will also hit your business. The following items are based on the experiences of the best online stores in the world.
What should we pay attention to in order to sell a product on the Internet?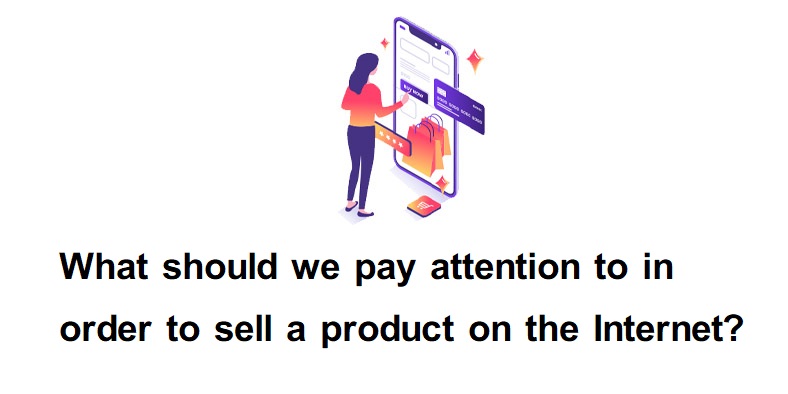 Product image
One of the most important points of online sales and one of the first things to pay attention to is the image and photo of your product. Note that in the online and virtual way of selling products, customers communicate with the product only through the images and information provided to them. As a result, a good, high-quality and attractive photo can draw the user's attention to seeing your products and continuing to buy them.
You will get better feedback if you can place multiple product images from different angles. According to available statistics, products and ads that use multiple images to introduce, have more views and sales than products without images. It's also good to know that video is better than one or more images. If you have a clothing sales page, you can model your products and make a video from different angles. Video provides more information to the audience than image.
How to introduce the product
The product introduction text plays the role of the seller. The introduction should be complete and comprehensive and contain all the necessary information about the product. Basically, shoppers in cyberspace do not trust stores that do not have product information; Because the writing you provide for the products conveys a sense of trust and respect for the user and the buyer.
Before buying a product, the user must have complete information about the color, material, size, price and other product specifications. The more accurate information you provide, the better your chances of selling. It is not bad to know that one of the newest ways to introduce products is unboxing. You must have seen some unboxing videos of different products.
Some store pages ask their customers to make a video from the moment they unbox their products. This can help attract customers and introduce products to other users. In any case, do not forget that product introduction is the most important point of online sales, which may not be taken very seriously. So try to introduce the products in the best possible way.
Quick and transparent shopping guide
They are all fugitives from complexity and ambiguity. Shorten the shopping process as much as you can and do not confuse the buyer with the extra pages of the website. User experience is something that many designers and webmasters ignore or take for granted.
Many users go to the shopping stage; But due to the ambiguity and complexity of the purchase process, they close the site page and refuse to buy the product. It is better to design the customer's shopping route so that the user can finalize his order with a few simple clicks. Try to have a shopping guide on your website or Instagram page. This is where the user experience shows its importance.
After registering the purchase by the user, as much as possible, explain the steps from registration to delivery of the order to the user. To inform about the success of the purchase, you can use the user panel or send an SMS. By doing this, the customer will be comfortable with the purchase and the amount he has paid, and gaining the customer's trust has been somewhat successful.
Specificity of seller information
Even I do not trust sites and stores where there is no information from the seller. Remember to provide complete information or at least one way to communicate with your customers. For example, phone number, your store address, Instagram ID page, etc. This will increase customer confidence in you.
Determining the terms of return of goods and funds
One of the most important points for selling products online is the possibility of returning the goods or money. In the past, in some stores, we saw a sign with the theme "Returned goods". These vendors chose customer orientation as a strategy. Many reputable online stores now follow the custom of returning purchased items. The reason is the sense of security that is given to the customer.
If the customer knows that if the product is defective or dissatisfied with the purchased product (of course with special conditions) he can return the product or replace it with another product, he will be more inclined to buy. What percentage of your customers do you think return the product? And what percentage is added to your buyers?
One of the most important points of online sales is to always have a solution for your customers; Because you are on the side of different classes of people with different ways of thinking. A good manager is someone who can handle all crises well. As the manager of your online store, you should consider all the possibilities and think of a solution for them.
Share customer feedback
If you have an Instagram sales page, give new customers a sense of trust by storytelling positive customer feedback, or providing a list of orders. No ad can be more effective than providing positive feedback from users. If you have an online store, ask users to share their opinions with you about the products they have purchased. Put positive comments in front of others in any way.
You can also advertise for this. Influencers will introduce your site or store to their audience for a fee. Of course, do not forget that cheating is not a good way to attract customers. Quality is the best advertisement that will introduce your business to others.
Offering products as a package
According to statistics, 24% of customers in any store are miserly. By offering a package of products, you can also persuade stingy customers to buy. Many people refuse to buy a product knowing the price; But when a product, along with several other products is offered as a package and at a reasonable price, there is a greater tendency to buy it.
If you pay attention to TV commercials, a cast iron service with several other items of kitchen products is sold together as a package. This method will definitely get better feedback. A set of clothes, or a package of cosmetics, a package of books and… can have a huge impact on increasing your sales. By doing this, you can persuade even customers who do not intend to buy.
Provide a coupon or discount code
Nothing can replace the discounted sweets you get at the time of purchase. The amount does not matter. It is enough for the customer to pay less than he should. One of the most important points of online sales is to use this trick. By doing this, you can turn transient customers into regular customers. If possible, surprise your customers with special offers and discounts. Discount vouchers have always been one of the best ways to attract customers. Turn the user into your regular customer by offering attractive offers and suitable discounts on the purchase of products and offering discount vouchers for later purchases.
Customer support
Many online stores do their best to bring the customer to the site; But after the purchase, they leave the customer alone. This may have served the purpose of selling the product; But not only will that user never buy from you again, but he will also stop his acquaintances from doing so. Remember that your goal is to attract regular customers. Buying a customer is not enough for your site. These purchases must be repeated for you to succeed.
After presenting the product to the customer, contact him, ask him for his opinion and show that the customer is valuable to you. Or if the customer's input information also contains the exact date of birth, congratulate him on his birthday. Many reputable brands send postcards or birthday text messages to their old customers even after a year.
Selling digital products
One of the most important aspects of online sales is perhaps selling less digital products. You work in the digital field, so you do not have a chance to sell the product on the Internet? The answer is clearly no. Many websites today sell a wide variety of digital and virtual products. For example, audio or PDF books, educational files, designed images and thousands of other items are among the options for selling downloadable and virtual products on the Internet.
Less profit for a better future
Many people think of making big profits from the beginning when they start their internet business; But do not forget that more affordable prices will attract more customers. Offering reasonable prices and considering lower profits for yourself can be one of the types of cost-effective marketing methods; Because customers must compare prices with other sites before buying. Of course, keep in mind that unreasonable prices can also erode customer confidence. Some may think that low prices are the reason for the poor quality of products.
Sell products at events
The calendar of the Islamic Republic of Iran is full of national, global and religious events. Use these events to market your product and sell more. You yourself have participated in a wonderful project or special offer that was held for a special occasion at least once. Annual, seasonal and monthly events can create a level of excitement in customers and encourage them to buy. Increase your sales by holding events such as an opening day, charity or holiday.
last word
Yes, many Instagram pages and many online stores have great revenue; But the reason for this sale and the welcome of the people is to observe the same points of online sales that were mentioned above. If you also want to expand your business by selling a product on the Internet, do not forget that each of these tips can be a mysterious key to your further success.
In this article, we tried to address some of the most important "online sales tips". To succeed in this path, you must work hard and persevere to achieve good incomes. If you have any experience or specific opinion about product sales strategies on the Internet, share it with us in the comments section.
Frequently Asked Questions
Is the site better for online sales or Instagram?
It all depends on the quality and delivery of your services. There are many Instagram pages and telegram channels that earn high incomes; But to be more precise, customers' trust in sites and online stores is a little more than virtual networks.
How to provide more engaging content?
One of the most important points of online sales is that your site or page should have an attractive and user-friendly appearance. To sell a product on the Internet, you can ask a designer and graphic designer to give more color and glaze to the images of your products.