4 golden tips for promoting sales collaboration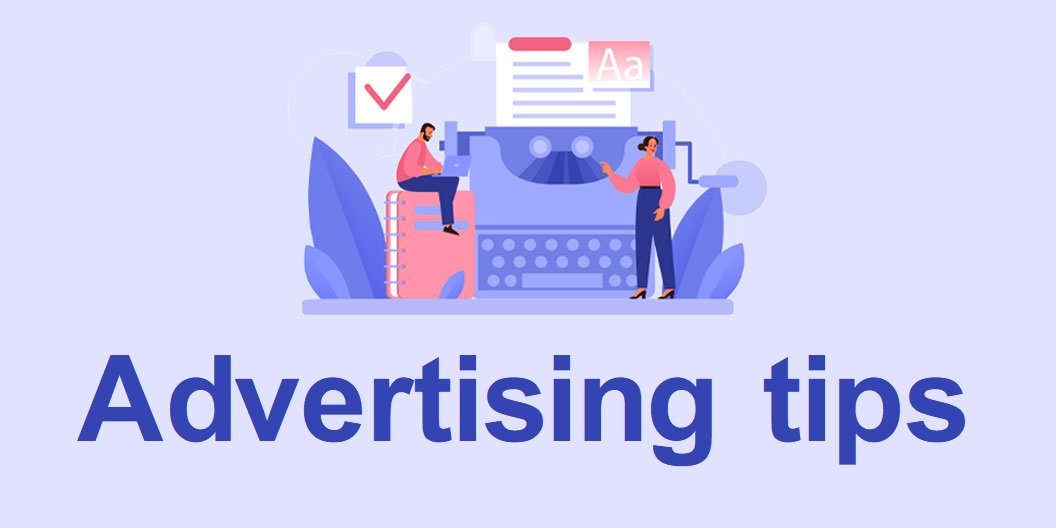 One of the basic skills that affiliate marketers need to be successful is to promote sales collaboration. In fact, without the right advertising strategy, the success of a program project in sales seems unlikely. Even if your site design is great and you know the basics of content marketing, without good and attractive writing, your sales collaboration efforts will fail.
To be successful in affiliate marketing, it is not enough to insert different banners on another site. People find advertising annoying and there are many ways for them to get rid of advertising. This means you have to come up with something new for your ads.
But do not worry. Collaborating on sales is still a popular way to make money. Of course, as long as you are familiar with the principles of work and what is affiliate marketing? It is also vital to have a strategy; Because every day more and more people go to earn money from cooperation in sales and it becomes harder to compete and be seen.
What does this mean for affiliate marketers? Using attractive text and advertising to drive marketing activities is now more important than ever. Successful affiliate marketing today, in addition to recognizing affiliate marketing tools, requires advertising strategic and attractive sales collaboration.
If you have no training or experience in writing, do not worry. In this article, we will help you to write attractive and effective texts for your campaigns by examining some good points in the field of advertising cooperation in sales.
4 Basic Tips for Advertising Sales Collaboration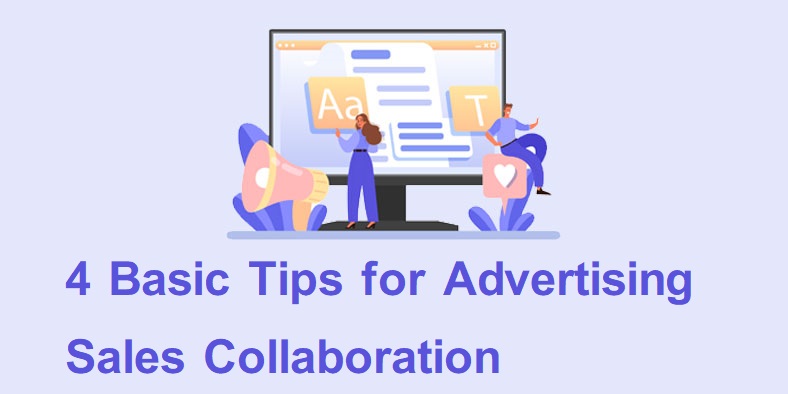 Before we get into the "Sales Partner Advertising" tutorial, we want to review the quote together:
The secret of effective advertising is not to create new and captivating words and images, but to establish new connections between familiar images and words.
Leo Burnett
This is the summary. Find familiar concepts that your audience can relate to and put them in front of their eyes. This way you can become a successful sales partner.
There are several tips you can use to create great text for your website or social network without being a professional writer. Here are four of them:
1. Write headlines that engage the reader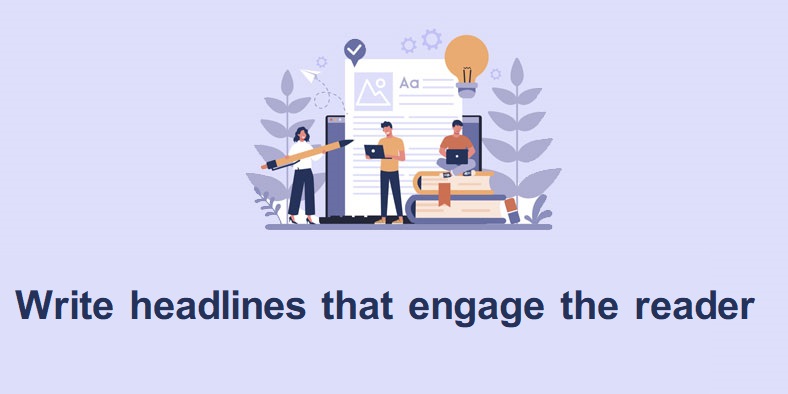 In the production of online content in general, and especially in advertising sales collaboration, writing compelling titles is very important.
The longer the text, the more important the headlines. That's why your main titles should be attractive enough to persuade the reader to read the rest of the text. Remember, you are struggling with the boredom of online users to read.
Proper alignment of your content sections is also essential. Your main title should attract the audience and the subtitles should guide it. Remember that you want your audience to be invited to your call to action. It will help to create a flow that takes readers from one point to another.
Whether you want to design a landing page, a sales page or any other type of content, the title of the content is the first link between you and your audience.
Be sure to take the time to create a title that can do one or more of the following:
Create curiosity
Point to the solution of a problem
Offer something compelling
To provoke
2. Find the keywords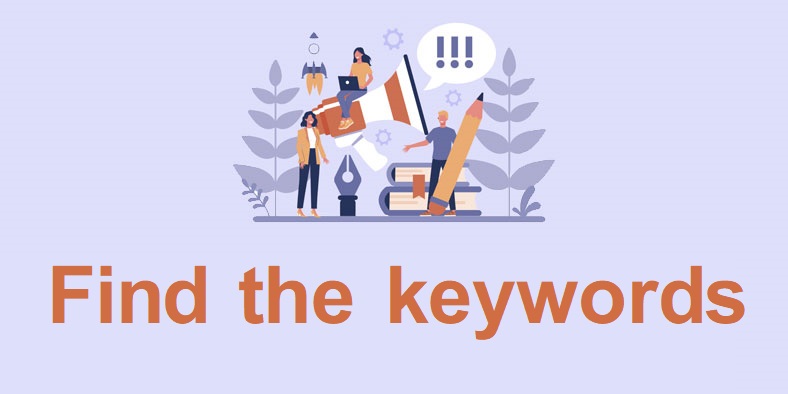 As an affiliate marketer, you should also think about search engine optimization (SEO). Getting higher rankings in Google results requires a lot of training and strategic thinking on your part. Even for content that you publish on social media for the purpose of branding. Finally, you need to know what keywords are most relevant to your affiliate marketing strategy.
Researching and optimizing keywords is a skill in itself, but understanding how to select and use keywords makes your job much easier. Sometimes it can even mean writing longer content with more keywords (in addition to using the keywords your readers are searching for).
Of course, it is a mistake to include too many keywords in your text and expect great results. Keywords (especially long tail words) are definitely important, but when they are used frequently in the text, they no longer work. No one likes to read a crowded and incomprehensible article.
3. Understand the needs of your customers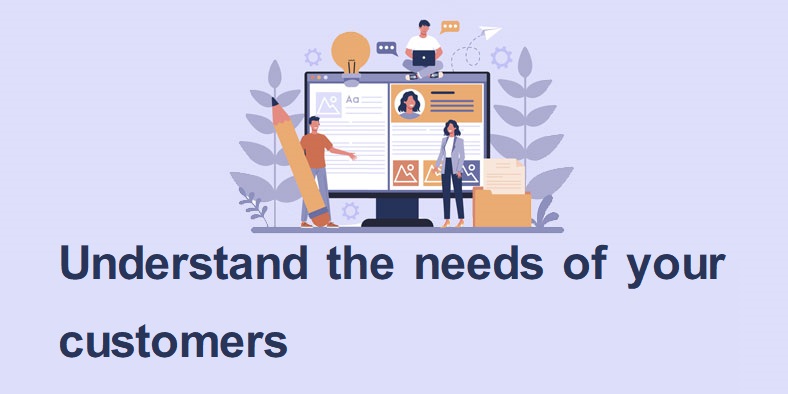 Here is another quote:
"People will do anything for those who encourage their dreams, justify their failures, allay their fears, confirm their suspicions and help them throw stones at their enemies." – Blair Warren
Even with the best text writing skills, in order to write effective text, you need to know your customers' pain points well. Who (or what) is the enemy you are helping to defeat? How do your words align with what they need and want to hear?
Ask yourself how your content will change the lives of your customers and what their lives will be like if they never use your product.
via:
Create a customer persona
Visit forums that your target audience may use
Ask your audience directly
Product target market research
4. Pay attention to the choice of words and characters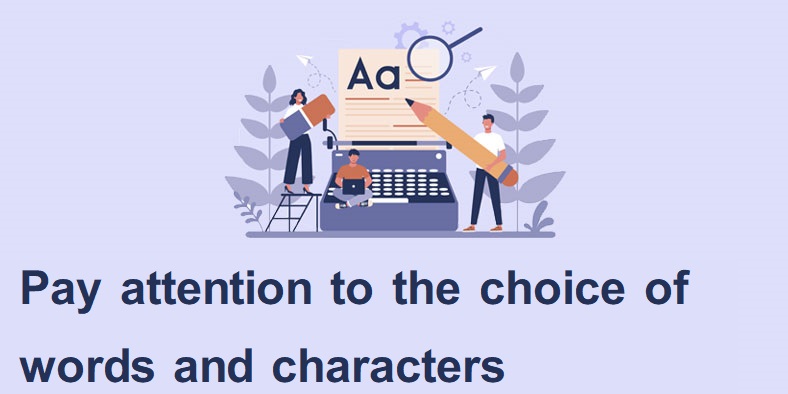 The words you choose either impress your readers or drive them away. This fact may seem obvious, but it is actually a secret weapon in professional brochures. To become a professional writer, whether you like it or not, you have to pay attention to this phrase: persuasive writing.
Persuasive writing includes the use of powerful words, logical reasoning, and emotional communication to motivate readers to take action. In sales affiliate advertising, the words you choose should help your audience come to the conclusion that the product or service you are promoting is exactly what they need.
Adding personal stories, talking to your audience in a way that makes them feel close and connected to you, helps build trust faster.
Creating the feeling that the reader is the center of attention can also be miraculous. Using words like you and us, you take the reader out of your mind and into the content.
It all depends on your skill in making emotional connections through text writing. Choose words that evoke emotion in your readers. It will depend on what you sell, but remember to keep in mind your target audience. How would you like your reader to feel and what words would lead him or her in that direction?
Result
Advertising sales collaboration is the result of properly combining the principles of affiliate marketing and copywriting. By following the tips in this article, you can write promotional texts that will increase your sales. Remember to use relevant and researched keywords, titles that engage readers, and words that build trust and urgency.
Frequently Asked Questions
How do I learn sales collaboration advertising?
There are many tips and tricks for writing an effective promotional text. Remember the following four important points: writing compelling headlines, paying close attention to keywords, understanding customer needs, and choosing the right words.
How to persuade the audience to read the text?
There are several ways to do this. One of the most important of them is the use of attractive internal titles and headlines for the audience.
Do I have to learn SEO to work in sales?
Achieving top Google search rankings means more visibility and increased sales. You should also research which keywords are most relevant to your affiliate marketing strategy.
How do I know the needs of my customers?
There are several ways to do this: Create an accurate customer persona, visit forums where your target audience may be present, ask questions directly from the audience, and research the product's target market.
How to write a compelling promotional text?
Use powerful words and make emotional connections with readers. In promoting sales collaboration, the words you write should help readers realize that your product is exactly what they need.
Writing personal stories and experiences can also help a lot to achieve this goal.